The artistic designs of posters are more than just a decorative image on our wall. A professional and personalized poster design can inspire, excite and become an unforgettable gift for him or her.
If you are a lover of your pets, mythical characters from TV or Disney, or want to impress someone with a very special gift, this is your website.
We will show you a variety of artistic and original designs that will make your decorative poster even better than you have imagined.
All our posters are digital designs that are sent by email, or via ETSY message so you can save money and time, and print them yourself. Most of them are downloaded immediately after payment. The personalized ones are ready in 24 hours. :)
The best-selling custom designs of 2022: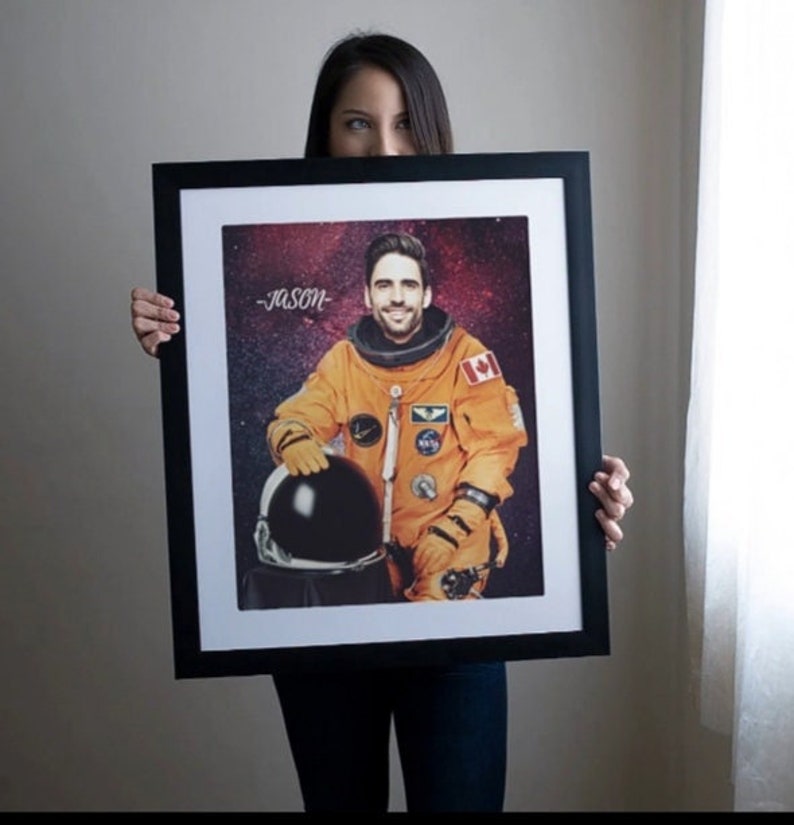 Personalized poster with vintage NASA suit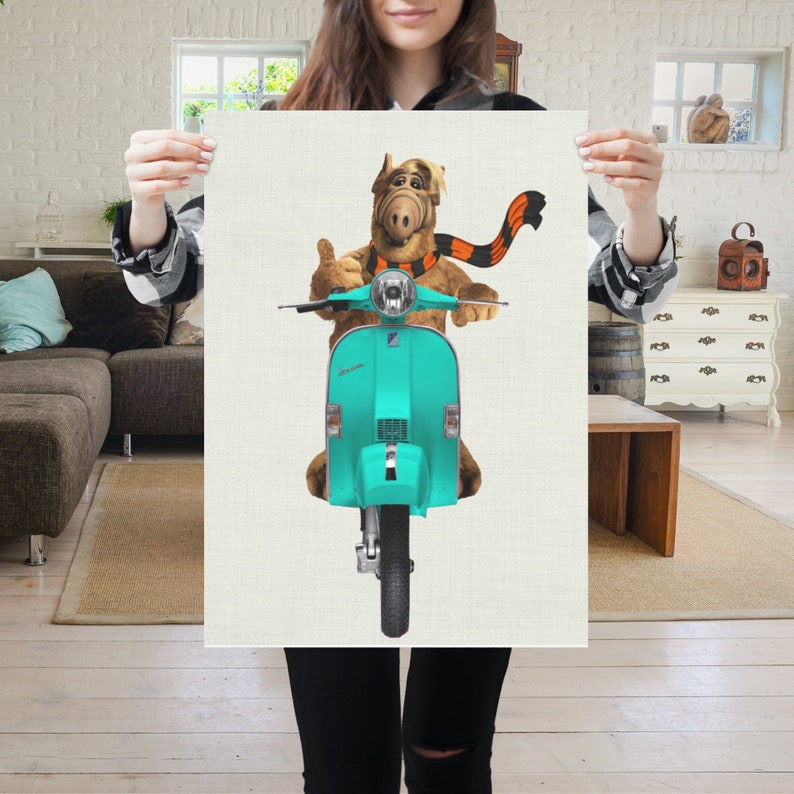 ALF character driving a Vespa scooter.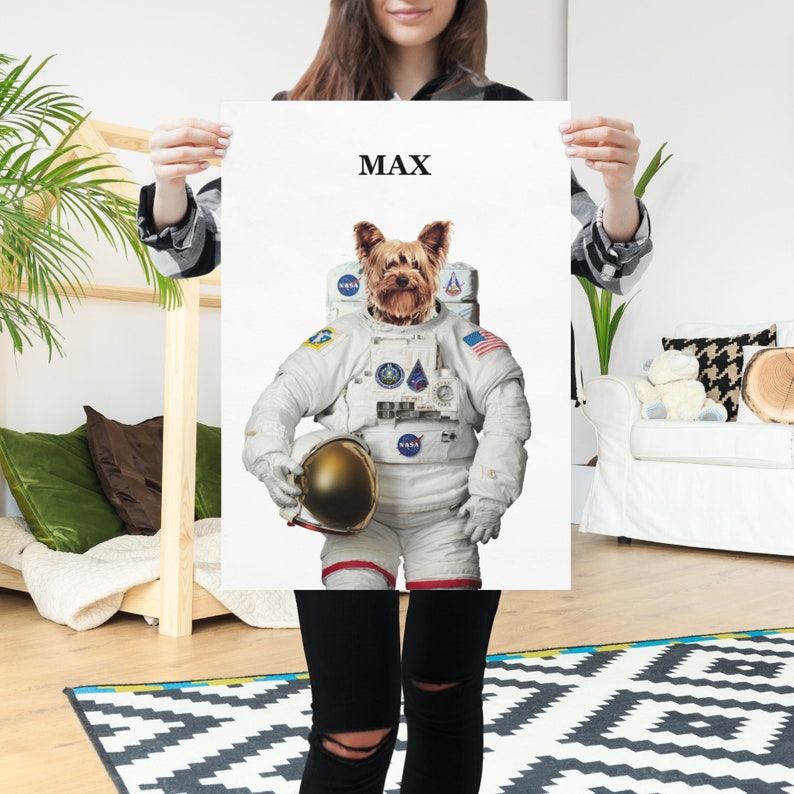 Yorkie dog dressed in NASA astronaut suit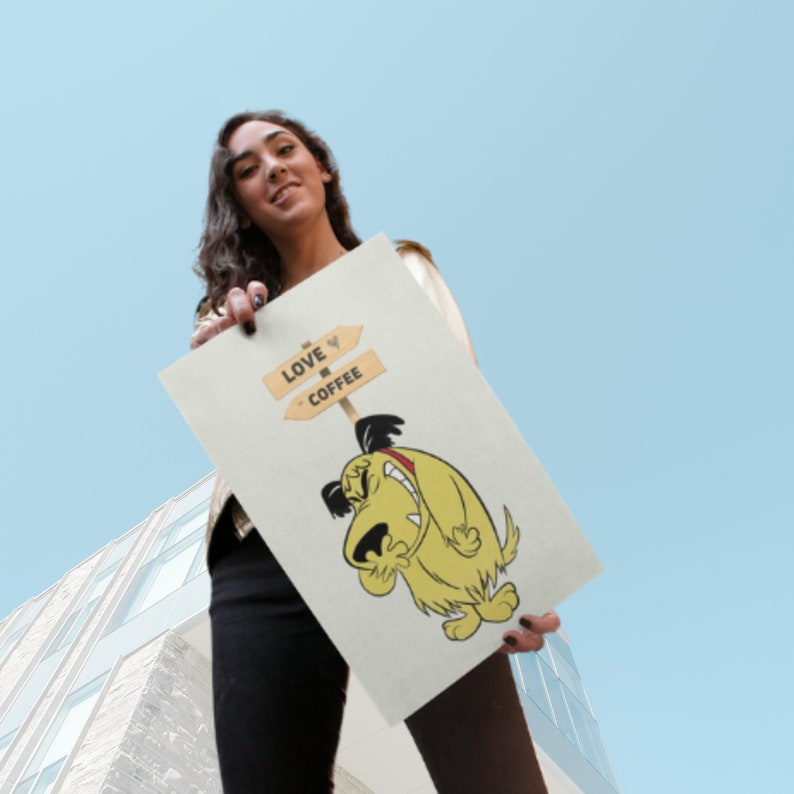 Laughing dog choosing between love or coffee.
Catalog of designs at the best price:
| | |
| --- | --- |
| | Pumuckl Portrait Custom and Personalized. Wall Art Design, DIGITAL DOWNLOAD , Printable, Poster, Canvas for gift. |
| | Tiger Art Print. Printable Poster, Instant Digital Download, Watercolor, Nursery , Modern Minimalist. |
| | Panda Traveling on a Motorcycle. Art Print. Printable Poster, Instant Digital Download, Nursery , Modern Minimalist. |
| | |
| --- | --- |
| | The Giraffe Astronaut Art Print. Printable Poster, Instant Digital Download, Nursery , Modern Minimalist |
| | Pet Portrait Custom and Personalized. Wall Art Design, DIGITAL DOWNLOAD , Printable, Poster, B&W. |
| | Alf Art Print. Printable Poster, Instant Digital Download, Print, Modern Minimalist. |
What is your ideal poster design?
We offer you a wide variety of designs adapted to your tastes or needs.
At Meliav.com we have classified them so that you can find the poster best designed for you.
Types of poster designs we do for you:
Depending on whether for a child or an adult. We have posters of Disney and other children's characters which can be customized in the different templates we have;
Poster piloting an airplane.
Poster dressed as NASA astronaut.
Poster dressed in a vintage NASA suit.
Poster with the character inside a retro type bathtub.
Poster with the character inside a laundry basket.
Poster in black and white of a pet portrait or any character.
Poster with the bed of Grogu, the Mandalorian character.
Poster with mascot or Barman character.
Poster with character driving a nice Vespa.
Any of these art poster designs are fully customized with the character of your choice, or with your favorite mascot.
Guide to choosing a good poster:
When choosing the ideal poster, several factors must be taken into account:
-The ratio of the image. The same image can have several ratios, which are the height and width dimensions of the poster. The same image of a design can have different ratios when framing it.
For example, if you have a frame whose dimensions are 30x20, we can adapt the image you want to that frame so that you do not have to crop the image.
-Image dimensions. Depending on whether we live in the United States or in Europe, the dimensions of the posters are classified by different sizes.
-Image quality. The D.P.I. measures the amount of pixels that a photograph has per inch. This is different from the resolution of the image on the computer. That is to say, it is possible that an image looks very sharp on the computer but then when the poster design is printed it is blurred or of poor quality. The important thing is always to measure the D.P.I. of the image, which should be at least between 100 and 300.
All the designs we do in Meliav.com are 300 D.P.I. and high resolution images.
Buying a unique and original poster has never been easier!
At Meliav.com we help you find your perfect design, and if not, we can design it for you. With your favorite TV character, with your pet, your kitten or puppy, or with any friend or family member you want.
We do all kinds of customizations. Make a unique and perfect gift for him or her.
We leave you the link to our Etsy page where you can buy all kinds of designs.
We have a 5 star customer service rating on the prestigious ETSY platform.
How do I print my design once I have received it?
It's very easy. You can print it at home. Or you can go to a print store. There are many of them and the machines they use make high resolution and sharp copies. The added advantage of doing it in a specialized store or copy shop is that you can make a very large size. Undoubtedly a gift that will be very attractive as a decorative element.
What type of paper should I print it on?
There are matte paper and glossy paper. We recommend glossy paper and with the grammage of a poster. It should be thick enough to adapt to the print. But don't worry. Any printer you go to will know which paper to use. We already give you the perfect size, measurements and quality, you don't have to worry about the rest.
Here
we explain more about this subject.
On this page we will always guide you and show you the best design for you, and the most suitable for what you want.
We have a great variety of designs and posters. Choose an original gift, either for you or for someone you love❤️.